Intelli-Cross? Pro LC Uniboot Connector
概述
---
Feature
①Cabling density ? reduction
Optical fiber cables reducing implementable by
consolidated from 2 to 1 cable.


②Intelligent detachable
Slim & Flat top design
Smoothly, Easily, and 3-Ways detachable for Ultra-high
density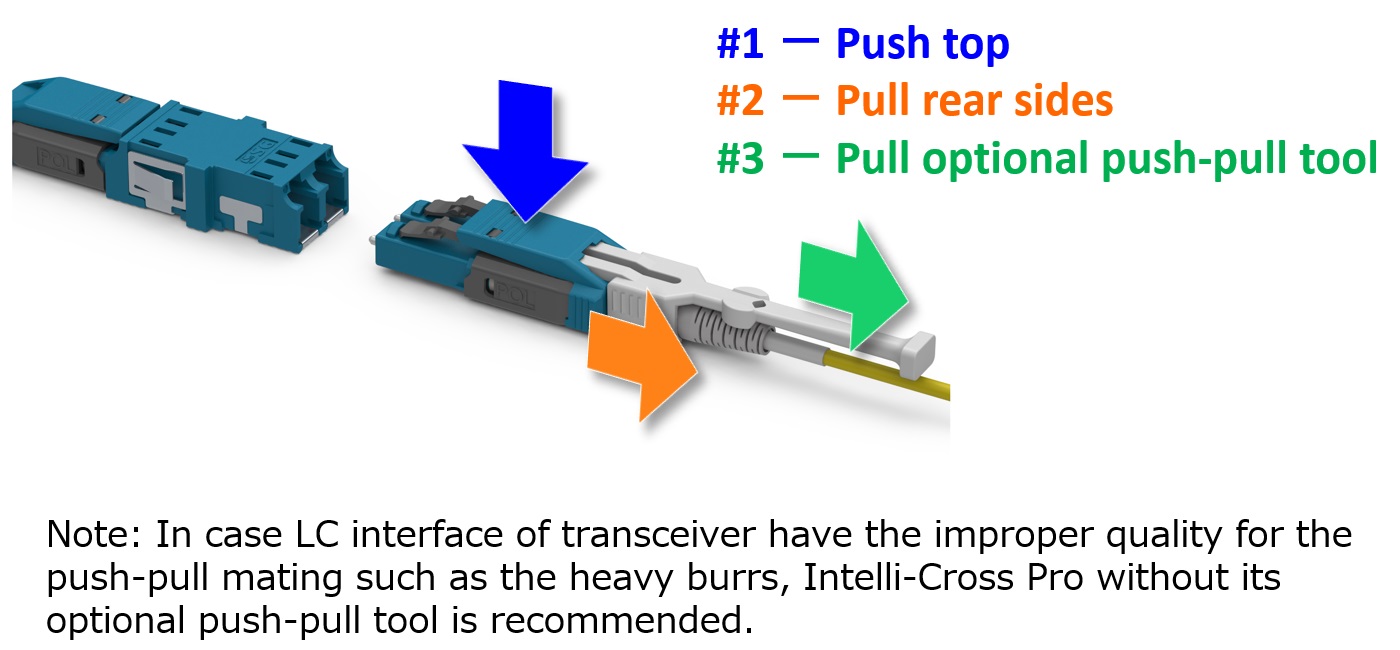 ③Uniqueness A-B Polarity Reverse
Our patented micro gear that is integrated in connector synchronously rotates two plug frames.
Speedy, Easily, and Safety are feasible in field operation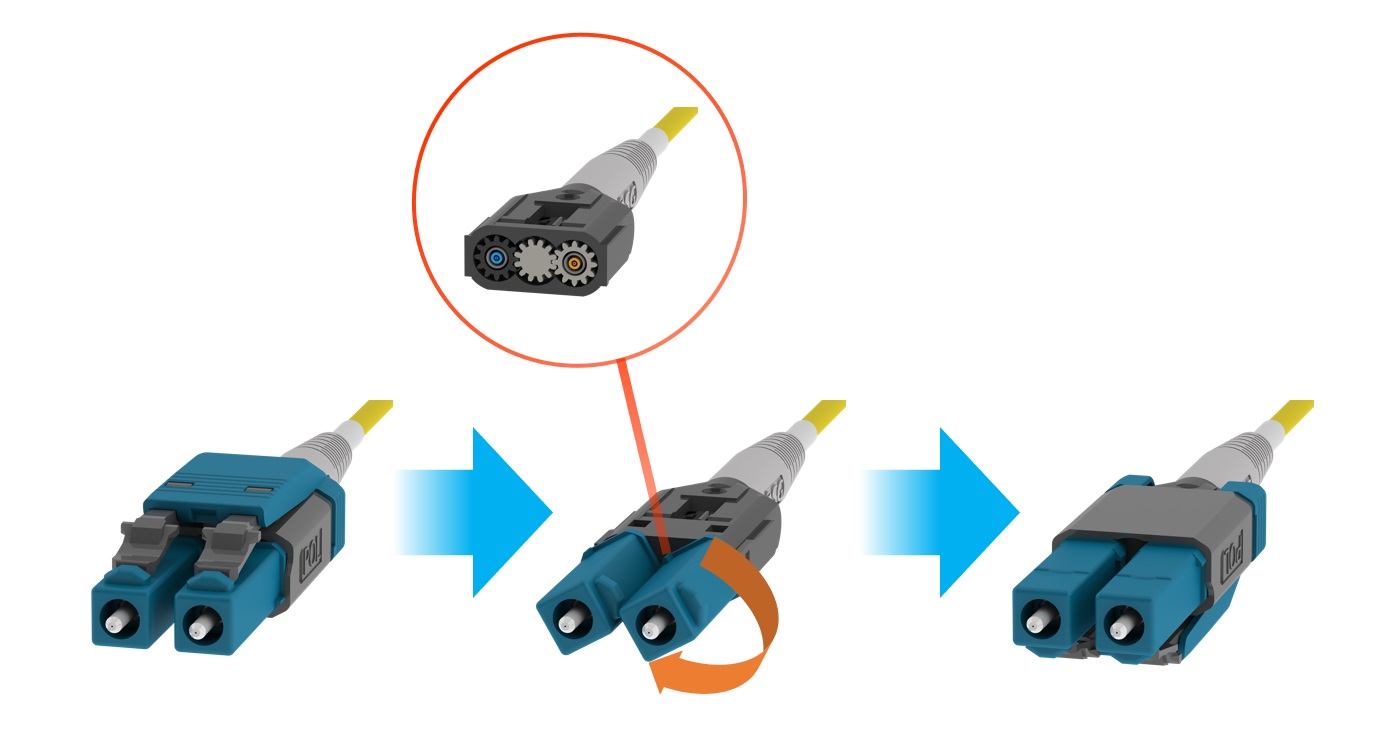 ④2-in-1 length Push-pull tool
LONG & SHORT Selectable length



⑤Polishing
2Simultaneously polishing available, APC and PC Duplex
Saving time & cost!